Races
NICA-sanctioned races provide student-athletes an arena in which to set and accomplish competitive goals, to achieve their personal best. Most NICA leagues have a 4- or 5-race schedule, held in the Spring or Fall depending on the regional climate. Professional race promotion, timing, course preparation, and risk management guarantee every participating student-athlete is given a fun and fast environment.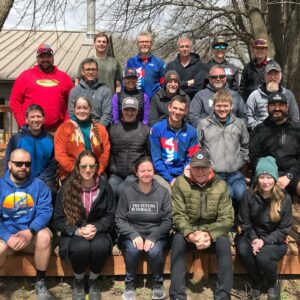 Leaders Summits
How does Nebraska do it? Where do coaches learn how to start and manage an interscholastic mountain bike team? What are the dos and don'ts of maintaining a healthy team or new league in your state? A Nebraska Leaders Summit brings together coaches and leaders for an important weekend of hands-on education about what it takes to be an exemplary NICA coach.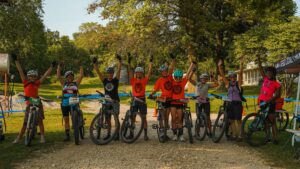 GRiT (Girls Riding Together)
Currently, girls represent 20% of NICA's overall national student-athlete participation. NICA GRiT (Girls Riding Together) seeks to increase that number significantly over the next five years. The GRiT Program is NICA's effort to recruit and retain more girls and female coaches in NICA programs.
Get involved with Nebraska GRiT
Teen Trail Corps
Teen Trail Corps is a program, supported by REI and the Walton Family Foundation, that provides NICA student-athletes the opportunity to serve and give their time towards bike-related advocacy activities. It is designed to provide exposure and be a gateway for NICA student-athletes into the world of advocacy.
Get involved with NICATeen Trail Corps
NICA Adventure
NICA Adventure is a program that allows youth to experience the benefits of mountain biking, camaraderie, community, and the outdoors. Reinforce our core values while building health and strength, learning new skills, and being part of a team of like-minded people through outdoor experiential education.